Recently, I read "How Children Succeed" by Paul Tough. It's a fascinating book about the psychology and sociology behind success.  The ideas presented in the book have helped me rethink what is most important in parenting.
As a parent, I'm constantly focused on two things:  excellence in the classroom and moral character.  If I'm honest, I want "A"s and good, moral behavior.   I'm particularly vigilant about honesty. I deeply desire for my kids to grow into adults who speak the truth and easily gain trust with others. What I'm realizing, though, is that moral character is only part of the equation for successful kids.
I grew up in one of those families that is dominated by the family business. We're a water well drilling family and have been for years. I am a 5th generation water well driller, or at least I was, until I became a student pastor.
Growing up, my father developed in me a strong work ethic. From an early age, I was expected to chip in, work hard and problem solve. I want to see these traits in my kids as well, but I've never been able to describe what I want with any sort of clarity until I read "How Children Succeed." Paul Tough breaks performance character into 7 qualities.
1. Optimism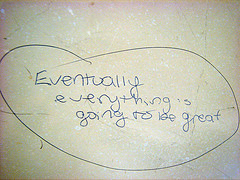 Kids who grow into successful adults tend to look on the bright side. They believe in their future and they are able to set goals and run after them. Put simply, kids who succeed believe they will succeed.
2. Zest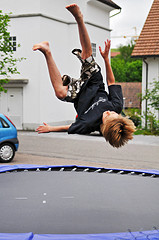 Life is an adventure. Kids who succeed, do so, because they bring energy and zest to the challenges and opportunities before them. Rather than becoming paralyzed with fear of the future, challenges energize successful kids and activate their inner drive.
3. Self-Control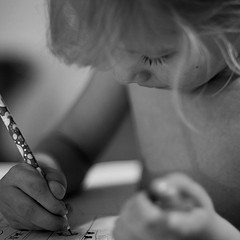 Success often involves delayed gratification. For example, good grades usually require doing your homework before plopping down in front of the TV. For kids who grow into successful adults, learning self-control is a key ingredient.
4. Grit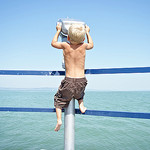 I love this word. Grit is that quality that enables a person to push through. It's when a child initially fails, but picks himself off the ground and powers through to the finish line. People with grit never give up and never quit.
5. Social Intelligence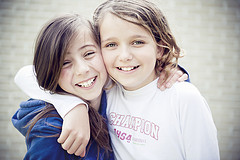 Kids who grow into successful adults learn how to navigate society. They learn acceptable social behaviors, how to influence others, how to listen and how to engage in teams.
6. Gratitude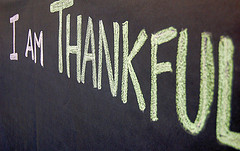 Gratitude is simply thankfulness for the blessings of life. Kids who learn gratitude become adults who are satisfied with what they have been given. They don't need the next shiny thing and they are capable of staying committed to important relationships.
7. Curiosity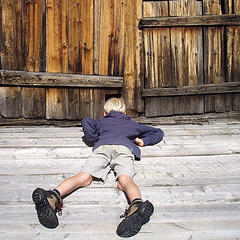 Curiosity has unleashed every major techological breakthrough in human history. Every significant advancement in human society has been born out of, "What if?" Children who grow into successful adults–adults who change the world for the better, are driven by curiosity. They just have to know, understand, and see what happens.
Obviously, I believe that education is important, but if the basic premise of this book is true, the character we develop in our kids is far more important than what they learn in the classroom.  How they go about education and what they do with education, as filtered by their character is what will determine success.  I'd almost go as far to say that how we play with our kids is more important than what we formally teach them and surely how we model is definitely more important that what we speak.  What are your thoughts?
Grit photo credited to filin ilia – aliyo.hu via Flickr
Self-control photo credited to Robert Plaskota via Flickr
Zest photo credited to Tambako the Jaguar via Flickr
Optimism photo credited to Quinn Dombrowski via Flickr
Curiosity photo credited to Broterham via Flickr
Thankful photo credited to MTSOfan via Flickr
Social Intelligence photo credited to Philippe Put via Flickr